DUAL STRAPS, ONE SYSTEM
Aktiv STRAPS are a versatile suspension fitness system optimized specifically for the group training environment.Train with ease of adjustment and quick grip interchangeability.
Two (2) heavy-duty independent, adjustable straps are the basis for wider range of motion and exercises.STRAPS provide vastly improved ergonomics over single anchor point systems.
ADJUSTABLE FOOT CRADLE
Quick adjust support for any shoe size and lock in for lower body training.
ULTIMATE IN DESIGN + COLORS
Boost your look and feel with a color and flair to match your brand.
AVAILABLE IN BLUE, RED, GRAY, GREEN AND CUSTOM COLORS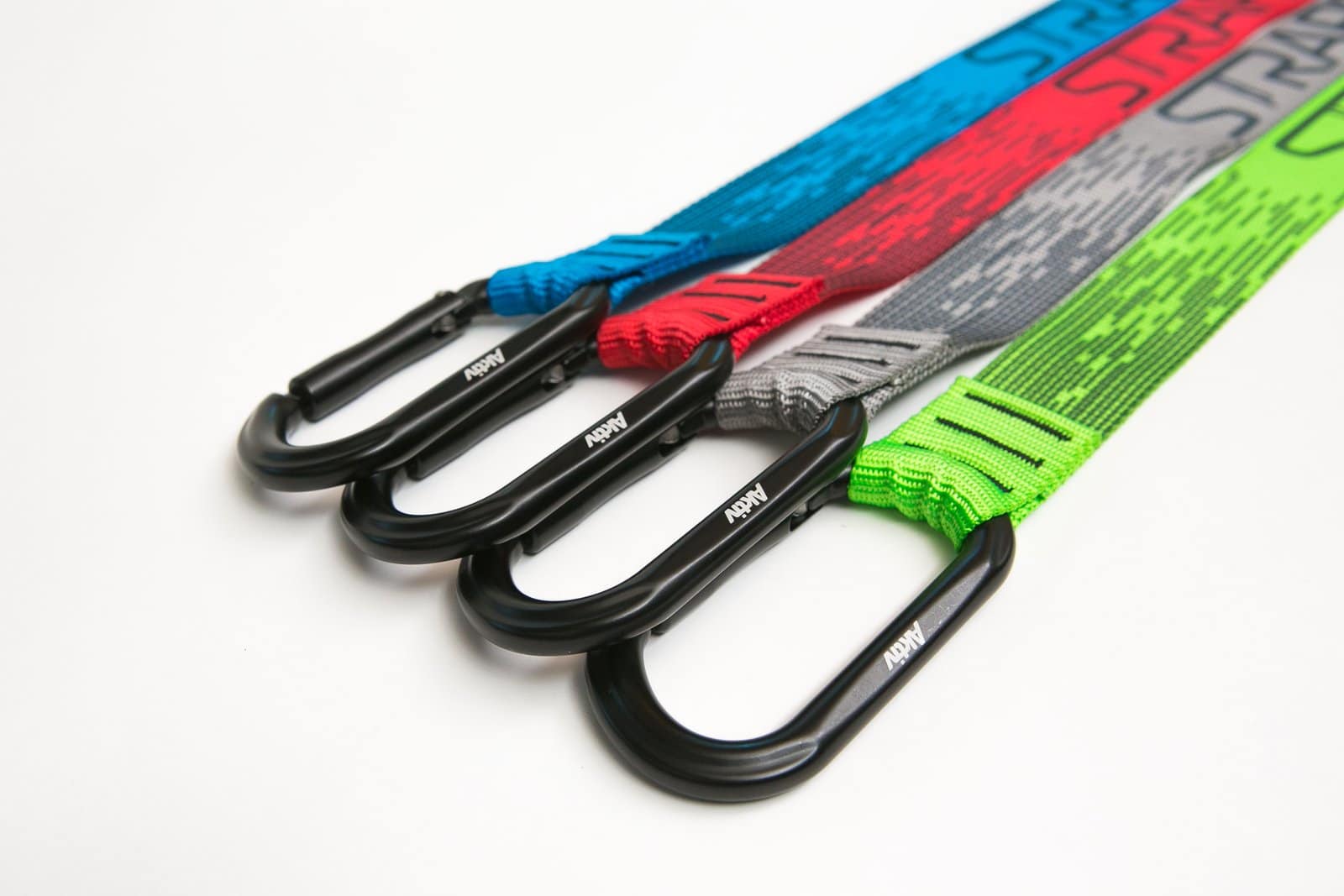 DURABLE + VERSATILE
TEXTURED RUBBER HANDLES
Comfortable and ergonomic handles to improve grip and maintain efficiency during workouts.
CLIMBING GRADE CARABINEERS
Aktiv STRAPS are designed with only the highest-grade materials and with safety always our top priority. Each quick release carabineers is rated at 24KN and tested to support 4500lb capacity prior to failure.
Whether your training inverted or at larger distance from the floor, we have all your movements covered.