Project Site: Gold's Gym Anaheim – Socal Group
Location: Anaheim, CA
Facility Size: 40,000 sqft.
Gold's Gym SoCal Group (GGSG) fosters a member community in each of its locations that channels a motivating and interactive training environment. They've built this foundation through their ever-evolving programming and commitment to excellent through the extension of the Gold Gym brand.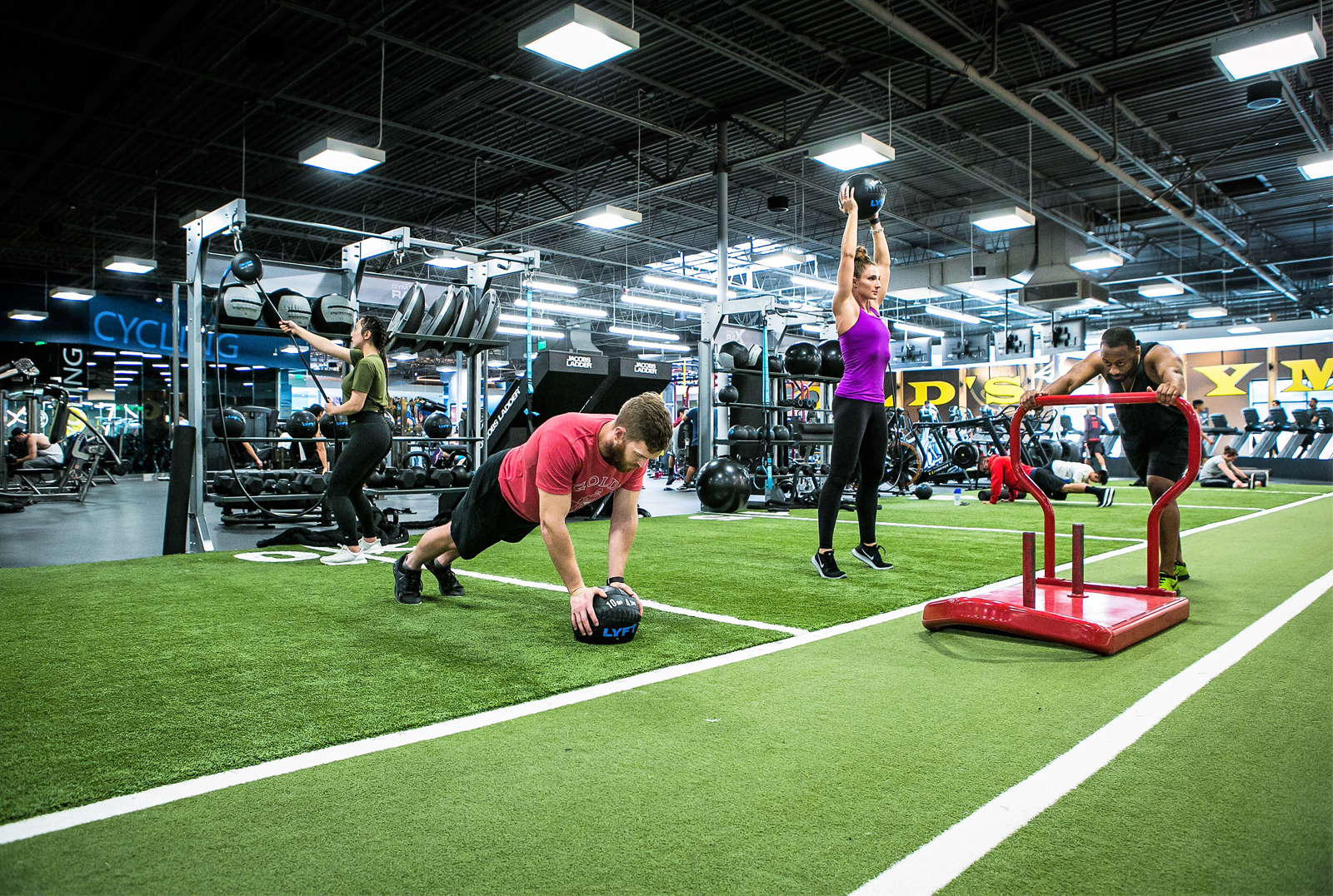 GGSC has partnered with Aktiv to facilitate dedicated and dynamic functional training spaces in each of their clubs.  The environments will power the Gold's FIT® group training sessions that are driving results across the globe. The specialty equipment and highly functional playgrounds have also proven to be a driving force in attracting top talent in training professionals.
Aktiv's Functional Training Ecosystem® design supports unlimited movement and various training methodologies. Configurations of Gym Rax® suspension bridging and wall bay system maximized the training area and optimize quick transitions between training formats. Ecore™ performance flooring is also placed to support high impact session protocols.
"I am convinced we could lose 25% of our equipment and just open up the space for our members to move around in."

– Josh Wheeler, VP of Fitness Services.
Health Club Features:   
Multiple Dynamic Training Zones
Nutrition Counseling
Gold's 3D™ Body Scanner
Gold's AMP™ Digital Personal Training App
Cardio Cinema®