PUSH, PULL, TWIST AND MORE
Aktiv BANDS are an entire multi-planar, multi-modality training system. In conjunction with the The GYM RAX® Free Anchor™, Bands can be used to push, pull, twist, or squat with varied resistance in any direction or plane-of-motion.
Move with ease from one movement to the next in a personal training or a group exercise session.
INTERCHANGEABLE + ACCESSIBLE
Easily adjust the intensity level of any exercise with three quick-change, color-coded resistance options.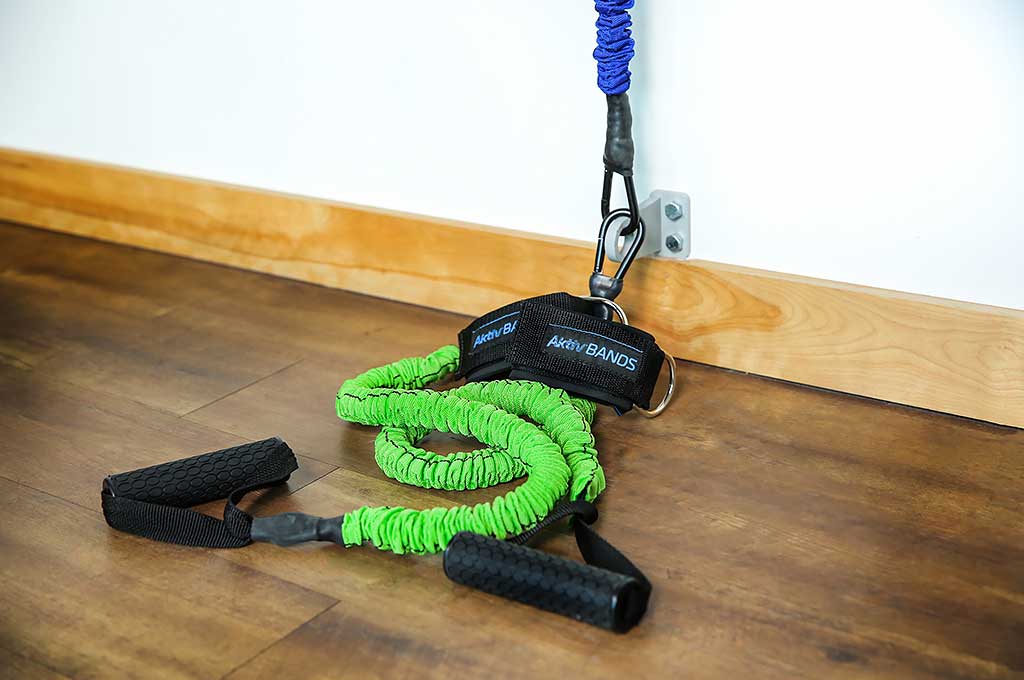 DURABLE + SAFE
Each Aktiv Band is covered with unique protective fabric sleeve called Slastix. Slastix not only extends the product life by protecting the elastic band from friction, nicks, or cuts, it also protects the user from potential breakage accidents.
COMFORTABLE + EFFICIENT
Comfortable and ergonomic handles to improve grip and maintain efficiency during workouts.